VP8000
From W3AXL Wiki
Jump to navigation
Jump to search
The EF Johnson / Kenwood Viking VP8000 is an all-band public safety P25 radio, released in late 2022 as a competitor to the Motorola APX8000 and Harris XL-200p all-band radios.
Hardware
Keyloading Pinout
The VP8000, like the other radios using Kenwood's universal connector, can be keyloaded from a KFD keyloader using the KPG-93 cable, whose pinout is shown below.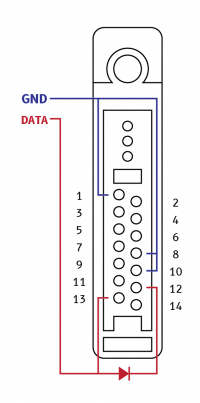 Software
The VP8000 uses EFJ's Armada software suite, available from EF Johnson for a reasonable price. The radio can be programmed via USB, Bluetooth, or WiFi (using OTAP server).