XTL1500/2500/5000
From W3AXL Wiki
The XTL1500, XTL2500, and XTL5000 are three closely-related single-band mobile radios, all part of the Astro25 series of Motorola radios.
Hardware
Using a standard Odyssey TIB with a W3 Control Head
<to be added, it's possible!>
Dual Brick W3 Configuration
XTL5000 only
Two XTL5000 radios can be configured to run on a single W3 control head. This configuration requires special wiring of the remote head cabling, and specific codeplug and flashcode options. See the below guide: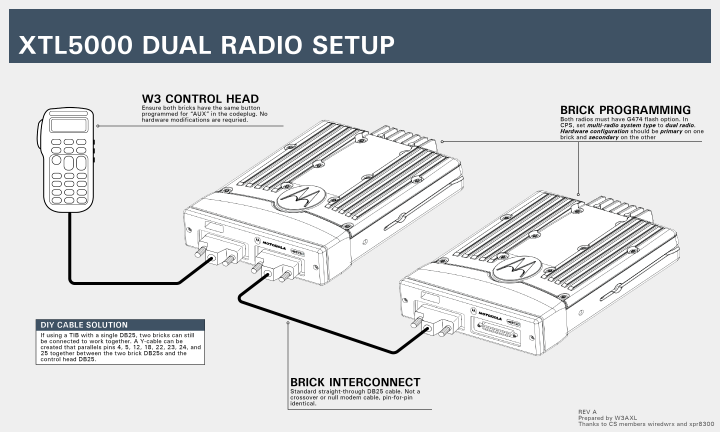 Software
Flashport Options
These radios share the common Astro25 flashport option set.
Out of Band
See the Hex-Edit Method. All three mobiles will operate in the ham bands without issues, although 900MHz models may exhibit some slight desense due to filter bandwidths.